Lately, me and Fred (my wonderful husband) have been making excursions to
Ross
, which I also refer to as
"The Land of Hidden Fashion Treasures."
I believe that if you have the patience and "the eye", you can find tons of great deals at Ross, and get name brand clothing at a fraction of the price.
We have vamped up Fred's wardrobe with several pairs of dress pants, a dark-wash jean, a few dress shirts, and Fred's favorite - a velvet blazer from Calvin Klein. I've been watching
"What Not to Wear"
a lot lately and have picked up a few tips. And it's funny b/c my husband has been watching it too with me, and now knows the difference between an A-line skirt and a pencil skirt - haha.
One thing I've learned is that if something doesn't fit exactly right - don't lose heart. As long as the main ingredients are there - meaning, it does all the correct things that clothing should do for your body - it's not a lost cause. You can always get something altered, especially if it's just that it's too long or what not. For instance, all of the pants Fred bought have too long of an inseam, but I'm going to the cleaners today to get them hemmed. And it still will be more than 50% savings as opposed to paying full price for a slack that is the right inseam.
But anyway, if you're interested in what can work for men's clothing, keep reading below:
Dress Pants:
If you want to slim down or streamline your silhouette, go for a pant that has no pleated front - in other words, it has a flat front. Simple enough, right? Pleated fronts may make you look all bulky and wider than you really are, especially around your pocket area. In terms of patterning, vertical lines also help your legs look longer, which in turn makes you appear taller.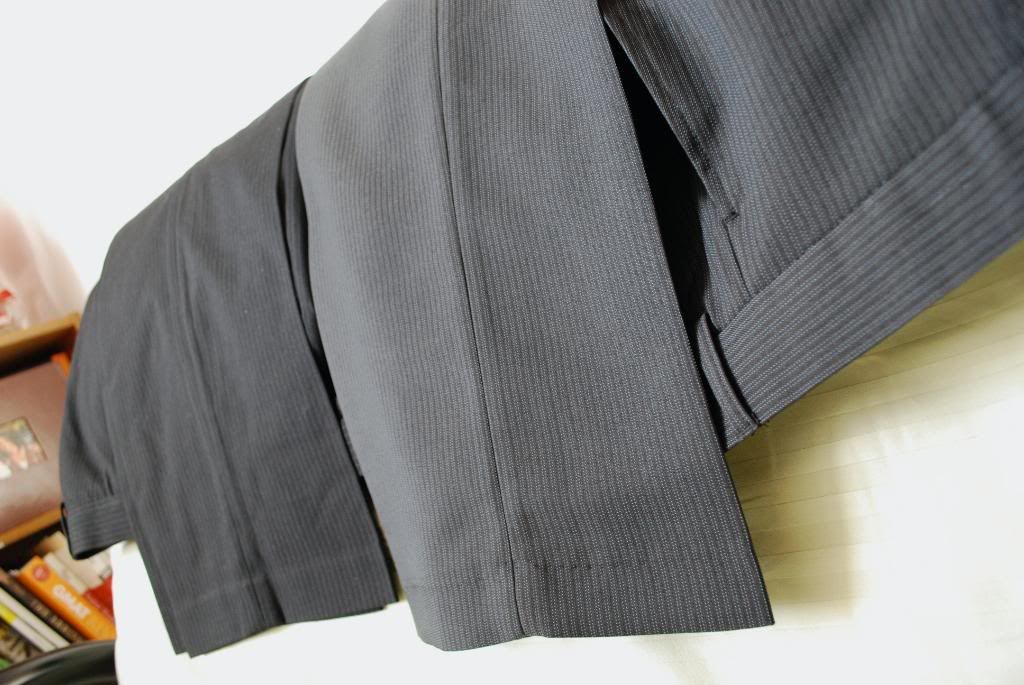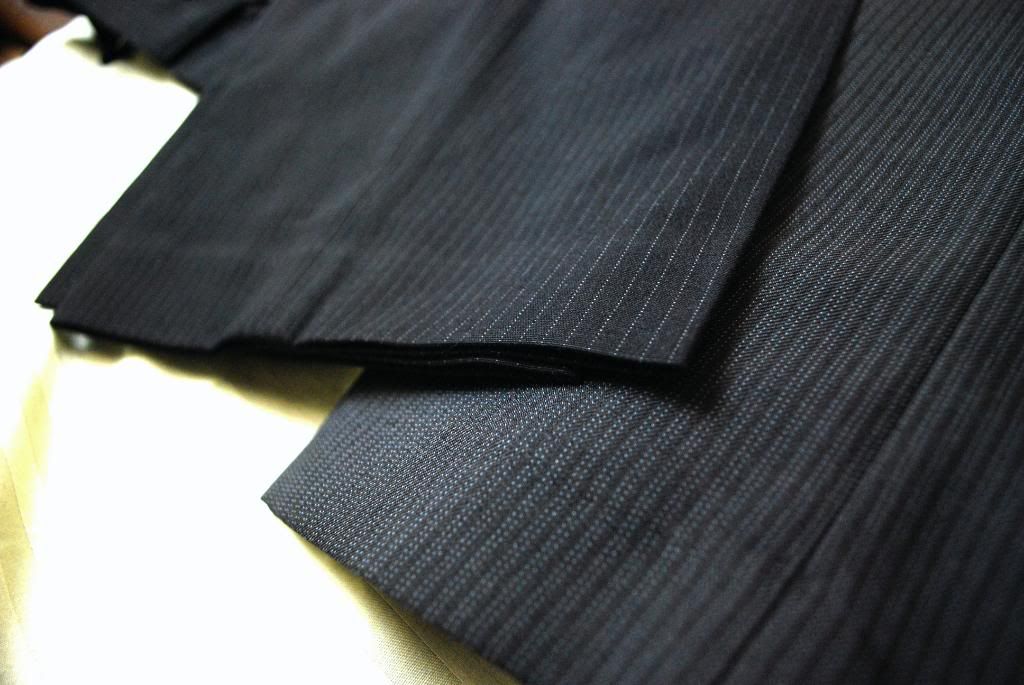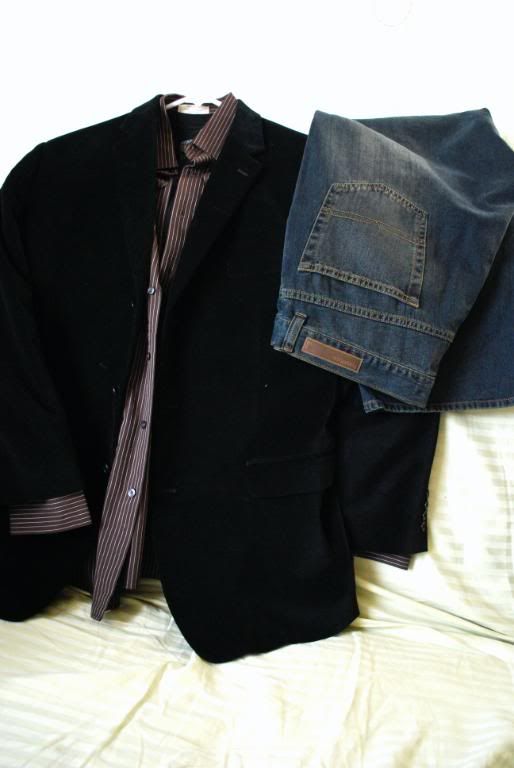 Casual Layered Look:
For a more casual yet suave look, go for a dark wash jean, a dress shirt, dress shoes, and a blazer. Layering especially works well to hide any insecurities that you may have, whether you feel you have a little more to love around the waist or feel you don't have much insulation to begin with. Layering is your friend either way.
Okay, as you can probably see, I have a lot of time on my hands. Blogging doesn't take long though and I'm also trying to develop my photography skills.
I'm actually going to install a buttload of photo editing software today and I'm excited. Then I'll really be able to personalize photos and make this blog look like something other than polka-dotty. Okay take care...
PS. If anyone reads this who doesn't mind sharing their clothing tastes or shopping tips (men or women alike), please feel free to comment.